Thank you for visiting us at iFX EXPO Asia
It was a pleasure meeting so many new people in Hong Kong and we're very grateful for the interest and enthusiasm in our products and services
From everyone here at Impact Tech 'thank you' for visiting us during iFX EXPO Asia. The response in Honk Kong was overwhelmingly positive and the interest in our business intelligence solutions has been very encouraging.
We launched our intelligent chatbot at the expo. It is driven by conversational AI which analysts predict will save businesses $8 billion over the next five years. It delivers a personalised customer experience at scale and is equipped with our automated lead scoring tool which identifies your best leads and increases conversions by enabling your agents to follow up leads with a conversion prediction accuracy of 86.7%.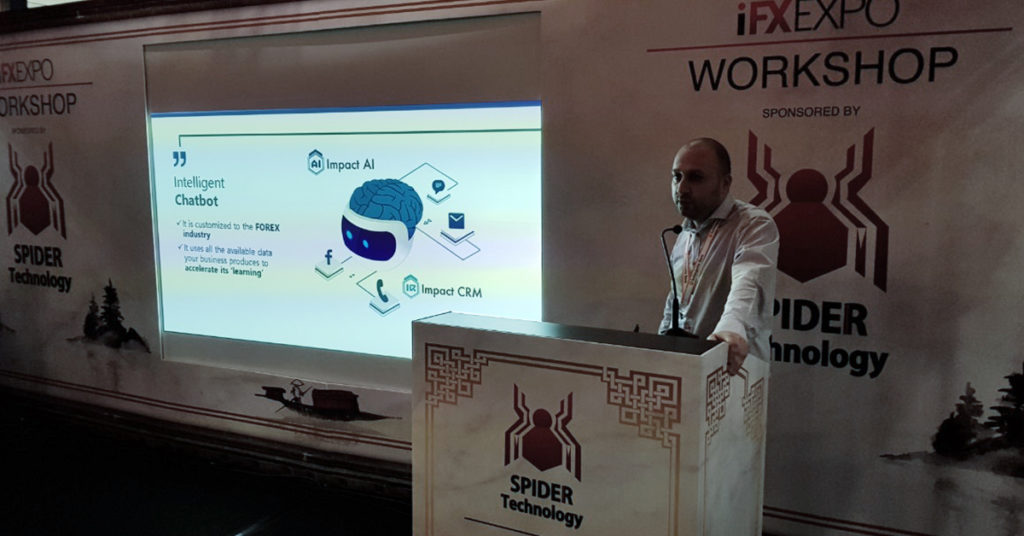 The Hong Kong event gave us the opportunity to demonstrate the latest update to our AI-driven Impact CRM. It delivers an intelligent customer management process across sales, customer support and marketing in real-time. It integrates seamlessly with your favourite products and is the perfect tool to get the most out of our turnkey White Label brokerage solution with MT4 and MT5 trading platforms.
In addition to the intelligent chatbot we also launched Impact PSP Gateway at iFX EXPO Asia. This platform is the intelligent way to get paid for businesses that compete in a global market. With one simple integration your business has access to over 250 payment gateways. It gives your customers the flexibility to use their preferred payment option and reduces your transaction fees by prioritising the best payment option by provider fees and geo-location.
IMPACT AI ATTRACTED SIGNIFICANT ATTENTION AT IFX EXPO ASIA
Impact AI was the subject of significant attention by visitors to our booth. It is the platform today's businesses need to compete at the sharp end of their industry. It delivers predictive analytics that drive better campaigns and boosts sales using Big Data analysis and Machine Learning.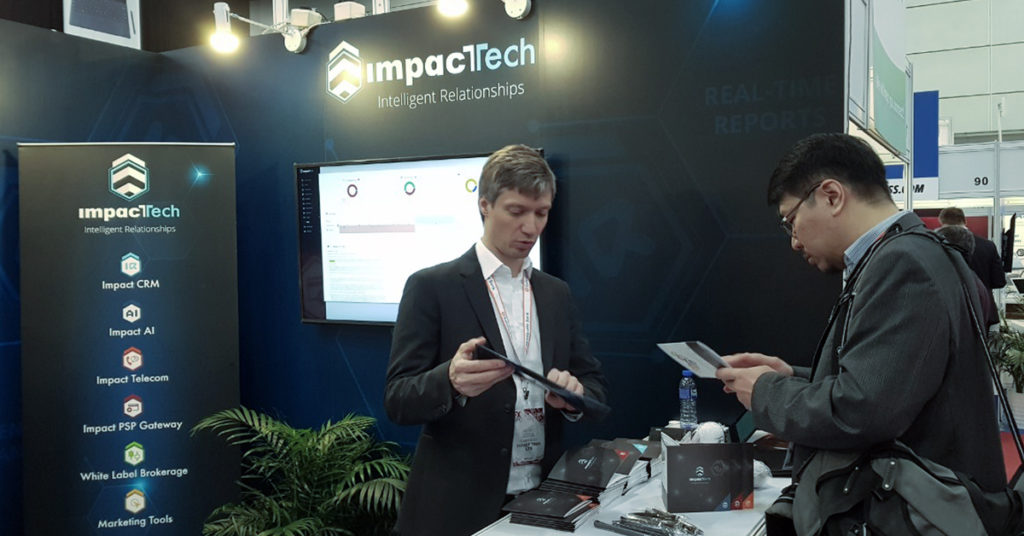 The sentiment analysis tool enables you to monitor client mood during every conversation and identify with high accuracy the keywords that result in successful communications.
Our compliance monitoring module was of particular interest to forex brokers. It reveals how compliant a sales team call is and quickly identifies if any team members need more training.
The compliance monitoring tool works most effectively on Impact Telecom which delivers premium quality calls at highly competitive rates. Our FREE telephony platform is a popular choice for many new brokerages. It gives businesses with clients all over the world a local presence by providing their clients a local number to call on. As a cloud-based platform it also offers unlimited extensions and out-of-the-box integration with many popular products.