ImpacTech certified SIP trunk provider for Yeastar Cloud PBX
New partnership enables Yeastar Cloud PBX and S-Series VoIP PBX users to benefit from cost efficient SIP trunk service and save up to 80% on phone calls using Impact Trunk
Yeastar, global providers of VoIP PBXs and Unified Communications solutions to small businesses since 2006, and ImpacTech, leading supplier of innovative Business Intelligence solutions based on AI and Big Data, today announce a new partnership.
This partnership sees ImpacTech's SIP trunk service, Impact Trunk, certified for use with Yeastar's Cloud PBX platform and S-Series VoIP PBX. Users of Yeastar's innovative, high performance business phone systems can now also benefit from the exceptional call value available by using Impact Trunk.
Impact Trunk is ImpacTech's SIP Trunk service which offers uncompromising call quality for every destination around the world at highly competitive call rates.
Businesses that use a hosted pbx and VoIP trunking service can save up to 80% on their phone calls and compare their current call rates with what Impact Telecom offer here.
Impact Telecom has partnerships with the world's top Telcos like Telekom, BT, TATA, MTN and others to provide the best call rates without compromising on call quality with its Impact Trunk. There are no connection fees and this service includes DIDs which enables customers to go global in more than 140 countries.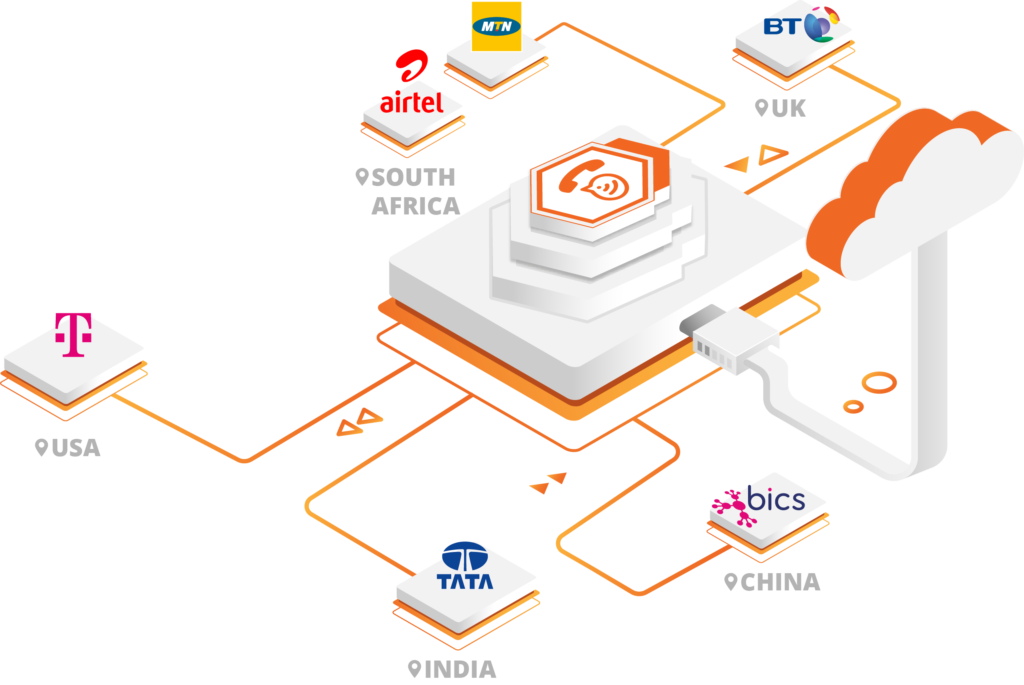 Yeastar have been meeting the communication needs of small businesses since 2006 and are recognised around the word as a leading telephony service provider (itsp). Their hosted PBX service is trusted globally because it provides a stable and efficient telephone system that keeps business moving.
Yeastar telephony solutions have been deployed in more than 100 countries and are trusted by 100,000 happy customers because they reliably meet business telephony requirements.
Unbeatable combination of Yeastar PBX with ImpacTech SIP trunk service
Marcus Kogel, Head of Telecoms at ImpacTech said:

Alina Lin, Head of Marketing & ITSP Partnership said:


About ImpacTech
ImpacTech products enable businesses to deliver the sales, support and marketing customers want. ImpacTech develop AI and Big Data driven technologies into innovative Business Intelligence solutions that serve a wide variety of industries including finance, education, gaming and health. These solutions extract insights from data to deliver recommendations and suggestions at every step of the customer journey. They form an end-to-end suite of fully integrated products that enable companies to compete at the cutting edge and were recently recognised with the award of the 'Best Automated Performance Tool' at the recent Finance Magnates London Summit.
To learn more, visit https://www.impactechs.com or follow on Facebook, Linkedin, Twitter and Youtube.
About Yeastar
Yeastar provides cloud-based and on-premises VoIP PBXs and VoIP gateways for SMBs and delivers Unified Communications solutions that connect co-workers and clients more efficiently. Founded in 2006, Yeastar has established itself as a global leader in the telecommunications industry with a global partner network and over 100,000 customers worldwide. Yeastar customers enjoy the flexible and cost-effective communications solutions that have been consistently recognized in the industry for high performance and innovation.
Visit https://www.yeastar.com/ for more information or connect on Facebook, Twitter or LinkedIn.