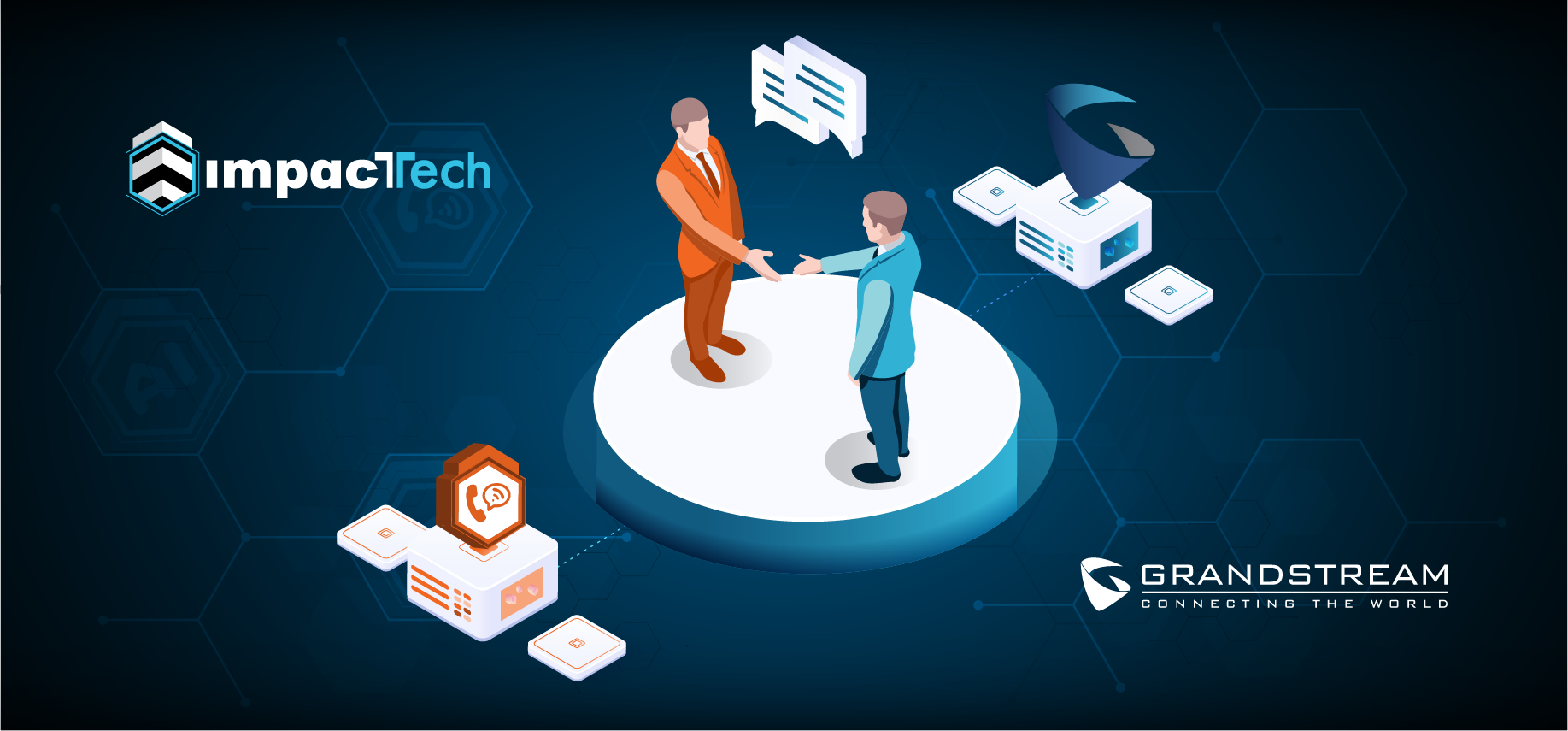 Grandstream and ImpacTech Announce New Partnership
Customers using ImpacTech's Impact Telecom services can now utilize Grandstream's UCM series of IP PBXs and GXP series of IP Phones
Boston, MA, USA and Limassol, Cyprus – June 27, 2019 – Grandstream, connecting the world with award-winning SIP unified communication solutions since 2002, and ImpactTech, a leading developer of innovative business intelligence solutions based on AI and big data, today announced a new partnership.
Under this partnership, Grandstream's UCM series of IP PBXs and GXP series of IP phones are now fully certified and compatible with ImpacTech's Impact Telecom solutions Impact Trunk and Impact Cloud PBX.
Impact Telecom customers can now seamlessly deploy these award-winning Grandstream endpoints to create a powerful user experience that drives business productivity. Grandstream customers can now profit from the best call rates in the market by integrating Impact Trunk with their Grandstream UCM series IP PBX.
Impact Telecom partners with the world's top Telcos like Telekom, BT, TATA, MTN and more to provide the best call rates without compromising on call quality with its Impact Trunk. It enables customers to go global by providing DIDs for more than 140 countries.
Impact Cloud PBX is a free business telephony system from ImpacTech. The cloud-based PBX is offered as a managed service without hosting or set-up costs and there is no hardware to pay for and you can have unlimited free users. To learn more, visit https://telecom.impactechs.com.
Grandstream's state-of-the-art VoIP endpoint solutions allow businesses and residential users to build powerful, customizable and easy-to-use communication platforms. Founded in Boston, MA, USA in 2002 as one of the first VoIP manufacturers in the world, Grandstream's award-winning solutions are relied on in over 150 countries. Its GXP series of IP phones offers the ideal IP phone for every user by offering a suite of Basic, Mid-Range and High-End models. The company's UCM series of IP-PBXs has become one of the most popular on-premise IP-PBXs in the world and offers Impact Telecom users a powerful on-premise IP PBX to manage their SIP trunks or to create a local backup option.
Marcus Kogel, Head of Telecoms at ImpacTech said:
"We are very excited to be an officially certified service provider. With Grandstream's outstanding products, experience and standing in the telecommunications market we have found a great partner to push brand awareness and drive global expansion. Grandstream customers profit from the integration into our cutting-edge, innovative and intelligent telecoms and business intelligence solutions. Experience, expertise and dedication will drive the success of this partnership."
Vytas Lenkutis, Sales Director, EMEA, at Grandstream said:
"We are excited to team up with Impact Telecom to offer powerful and easy-to-deploy VoIP systems to businesses throughout the world. Impact Telecom and Grandstream both strive to deliver feature-rich business communication networks at affordable prices. This partnership offers a market-leading solution that is easy-to-manage with high-end features at business-friendly prices."
About ImpacTech and Impact Telecom
Impact Telecom is part of ImpacTech's end-to-end suite of solutions. They use AI and Big Data driven solutions and platforms to automate and personalize every step of the customer journey at scale.
Solutions like Impact CRM, Impact AI, Impact PSP Gateway and White Label Brokerage solutions enable companies to offer personalized customer experiences along every step of the customer journey. This reduces the cost of acquisition of leads, cuts customer churn and increases employee productivity.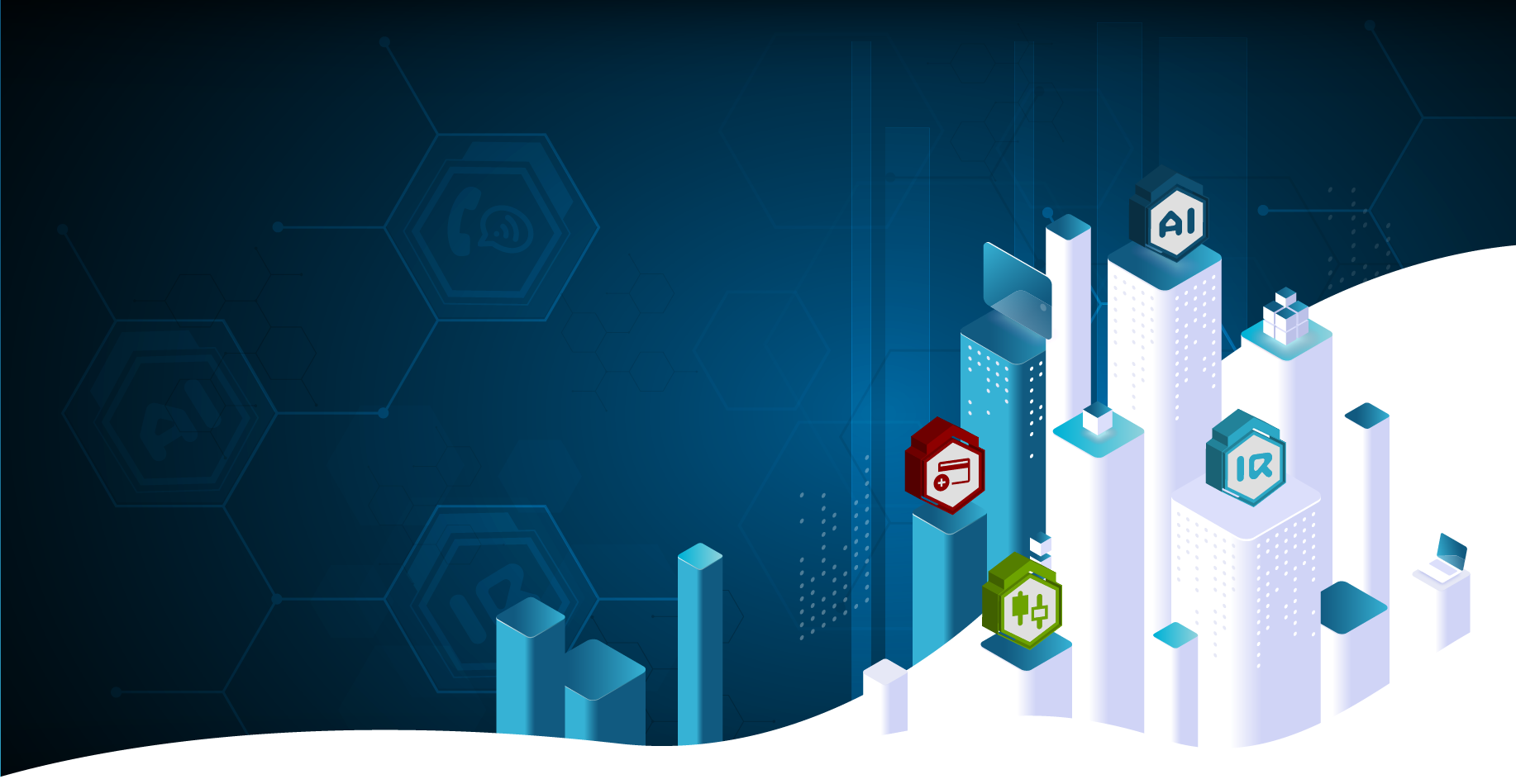 ImpacTech won the award for the "Best Automated Performance Tool" at the recent Finance Magnates London Summit 2018. ImpacTech serves a wide variety of industries including finance, education, gaming and health. To learn more, visit https://www.impactechs.com or follow on Facebook, Linkedin, Twitter and Youtube.
About Grandstream
Grandstream Networks, Inc. has been connecting the world since 2002 with SIP Unified Communications products and solutions that allow businesses to be more productive than ever before. Our award-winning solutions serve the small and medium business and enterprises markets and have been recognized throughout the world for their quality, reliability and innovation. Grandstream solutions lower communication costs, increase security protection and enhance productivity. Their open standard SIP-based products offer broad interoperability throughout the industry, along with unrivaled features and flexibility. Visit www.grandstream.com for more information or connect with us on Facebook, LinkedIn and Twitter.